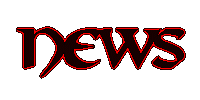 5th March 2001
The band have potentially found a new bass player in the form of Rob Holzner (ex-trouble) and they'll be trying him out at their first show in almost a year at the Troubadour, Los Angeles, CA. on March 19th 2001 with Acid King, Warhorse & Electric Wizard.
16th Febuary 2001
It's been a long time since the last 'snake update....
A bit of a line up change, Stuart Dahlquist is no longer playing bass with the band, but they are currently in the process of trying out some new bass players. Goatsnake is regrouping and will hopefully be out playing some shows very soon.
On a lighter note, congratulations to Greg and Shannon Rogers! They had a baby boy, Elijah!
New updates to the site are a whole heap of reviews for 'Flower Of Disease' HERE, an article from online magazine Roadburn on Greg Anderson talking about music HERE, some MP3's from the new record HERE and also a merchandise page has been added HERE.

3rd September 2000.
A 'teaser' preview MP3 of the title track 'Flower Of Disease' from the forthcoming album is now available for your ears. Check it out on the 'noise' page or HERE.
Also, some bad news for European fans.........The band has had to delay their plans for the European tour which was set for the end of the year. It now looks like they will re-schedule for sometime in early 2001.
11th August 2000.
The artwork 'in progress' for the new record 'Flower Of Disease' has now been posted online by Goatsnake artist Stephen O' Malley (also of Sunn 0))). Click the the preview image below to check it out.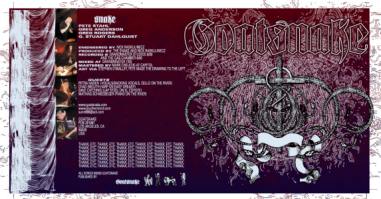 Once again it will be released in the U.S by man's Ruin & in Europe by Rise Above and features 8 new songs. The full track listing for the record is as follows: Flower Of Disease, Prayer For A Dying, Easy Greasy, El Coyote, The Dealer, Trukload Of Mamma's Muffins, Live To Die and The River.
3rd August 2000.
Greg Anderson on the new Goatsnake L.P. which is set for a September release.
"I was fortunate to use a lot of cool gadgets, including a great amp...the Laney Klipp, which was the amp Iommi/Sabbath used on Master of Reality and Volume 4, VERY FUCKING HEAVY! Also used a Baritone guitar, and a amazing effects box called a swollen pickle! The songs are a bit different than the previous recordings. I would say the heaviness you've come to expect from us, is heavier, mixed with more melody. Doomier in places but more catchy in others. The drum sounds are amazing."
Some of the new songs are: The River, The Dealer, Coyote, Live To Die, Flower of Disease, A Prayer For Dying, Greazy.
A demo version of "The Innocent" will appear on a upcoming compilation CD on TVT records (alongside Thurston Moore, Nashville Pussy, Jesus Lizard and more) and "A Timeless Tale....A tribute to Saint Vitus" is slated for winter 2000/2001 release on DreamFire Records. The project is fully supported & endorsed by Dave Chandler and alongside Goatsnake it features Internal Void, Sons Of Otis, Voodoo Shock, Penance, Solace, Mirror Of Deception, Volume, Tummler and many more.
Also, Goatsnake are currently booking a european tour for the end of the year with Spirit Caravan and Beaver (dates will be posted in the near future)
Greg Anderson's Top 5 favorite things during recording
1. The engineer/producer Nick Raskulinecz...he's fucking awesome!
2. Croc Hunter...Amazing tv show on the Nature channel. The guy is a maniac!!
3. Paul Chain.....two words: Sanctis Ghoram.
4. The Laney Klipp.
5. Petes' demo ideas he lays down while were tracking other instruments. He's part Eno, HR, and Beefheart all in one!!